We Care About More Than Just Your Reservation
We care about your experience with us as a guest on a vacation or homeowner seeking investment advice and property management. That is why we reply promptly to correspondence, provide honest answers to your inquiries, and make recommendations based on your personal needs. Working with Porter Vacation Rentals is not just ensuring reservations for your properties, it's gaining support for every aspect of the vacation rental process that you need to make the best of an ever-shifting market!
Meet Ric & Jen, the dynamic duo behind Old Town Rental, an innovator in the Arizona short-term rental market. Since their first encounter in 2016, their shared zeal for travel and cultural exploration has crafted a fascinating global journey. Jen, a seasoned voyager who's navigated every corner of the globe, paired with Ric, an emerging globetrotter, make an irresistible team. From the vibrant beaches of Bali and Cuba to the historic landscapes of London and Dubrovnik, they have embarked on thrilling adventures across the globe.
Through their diverse escapades, a shared preference for short-term rentals as their choice of accommodation emerged. They recognized the opportunity to live like a local, being ensconced in the indigenous culture, offered an unparalleled travel experience. This authentic immersion was not just a trip highlight but an inspiration that sparked the establishment of their thriving short-term rental enterprise in Arizona.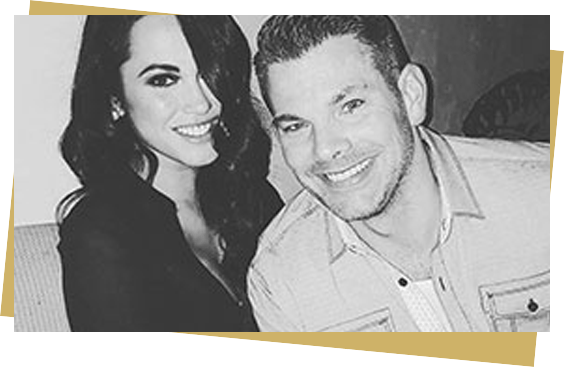 Crafted with an intentional 'boutique' approach, Ric & Jen have curated a stunning collection of Arizona properties. They take pride in a hands-on approach, personally managing each property on their platform, ensuring an unmatched standard of care. Their philosophy transcends the conventional, steering away from rapid scaling in favor of maintaining a personal touch in every aspect of their service.
Ric & Jen provide a seamless solution for investors, vacation homeowners, or burgeoning real estate professionals to transform their Arizona properties into high-yield investments. Their strategy isn't driven by complex algorithms or obscure formulas, but by real-life market experience and success since 2017.
In an ever-growing and competitive Arizona short-term rental market, the expertise of Ric & Jen stands out. They offer comprehensive property management, from marketing your listing on various platforms, maintaining your property, to managing the entire guest experience. They take care of every detail, including updating your calendar, arranging cleaning and housekeeping services. Their hands-on management style allows you to enjoy the benefits of property ownership effortlessly. Just sit back, and receive a check every month, reaping the rewards of your smart investment.
Over 6000stays hosted
4.9 Star Overall Rating on Airbnb
4.9 Star Google Rating
Airbnb SuperHosts
VRBO Premiere Partner
Marriot Bonvoy Affiliate
Featured on VoyagePhoenix.com
Previous Scottsdale STR Alliance Board Member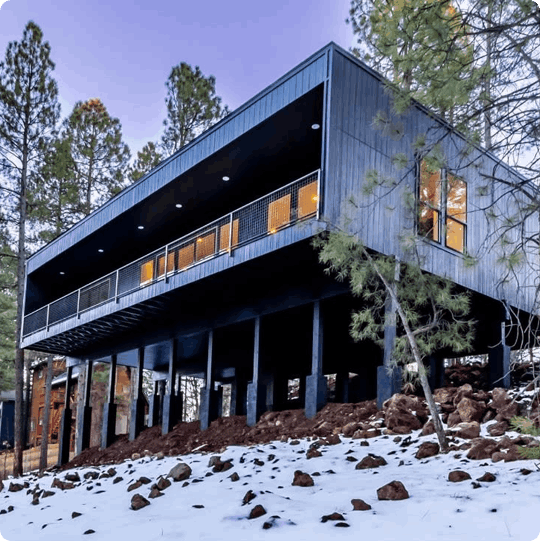 At Travli, we specialize in empowering investment property owners through a blend of technological innovation, local expertise, and years of experience. Our comprehensive approach leverages AI-powered solutions to optimize every aspect of property management, ensuring your investment reaches its full potential. With our deep-rooted understanding of the local market, we strategically position your property for maximum returns. Trust us to seamlessly handle all management aspects, from bookings to maintenance, utilizing state-of-the-art technology and our wealth of experience to deliver exceptional results that exceed your expectations. Your investment is our priority, and we're here to transform it into a lucrative and hassle-free venture.
At Travli, we embody a culture centered around elevating your vacation experience. Our commitment to exceptional guest satisfaction drives our approach to managing high-end short-term rentals in Arizona. With a finely-tuned and professional mindset, we guarantee transparency, comfort, and relaxation in every aspect of your stay. From meticulously described properties to seamless check-ins and exclusive amenities, our culture is about delivering unparalleled excellence and creating unforgettable moments for our discerning clientele. Your journey with Travli is not just a vacation; it's a testament to our dedication to redefining luxury and ensuring your utmost satisfaction.